updated on Oct. 10, 2023 更新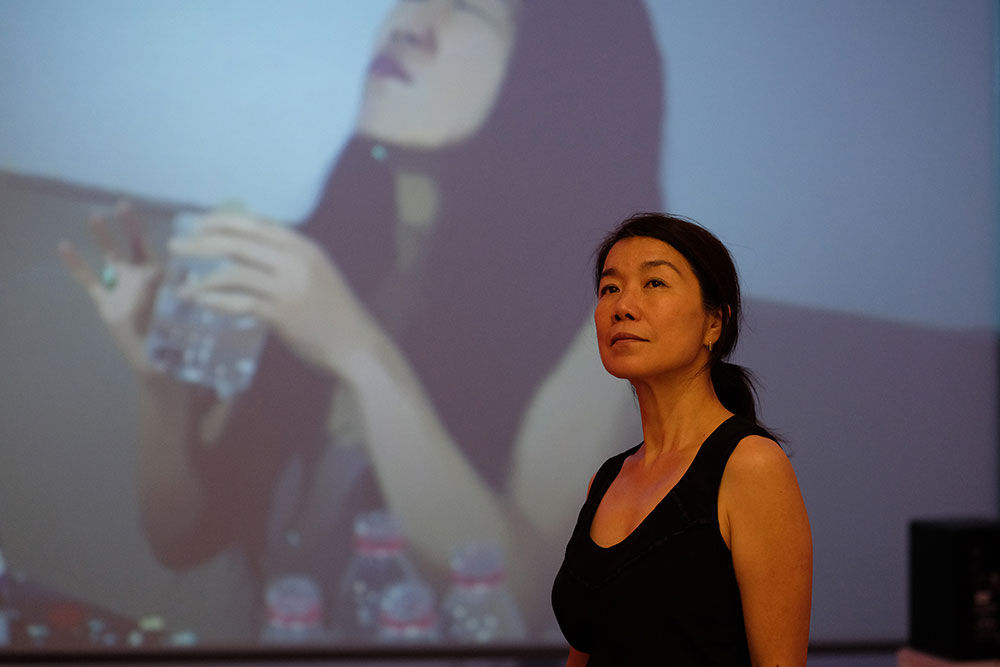 Born in Xi'an, China, the artist Xing Danwen currently lives and works in Beijing.
She started her visual art practice with the painting medium in her teens. From 1982-1986, she participated in a 4-year program of professional study in painting at the primary art school affiliated to Xi'an Academy of Fine Arts. From 1989-1992, she continued painting and completed her BFA at Central Academy of Fine Arts in Beijing.

In 1998, she went to New York with a grant and fellowship from the Asian Cultural Council. From 1998-2001, she completed her MFA at the School of Visual Arts in New York with a chairman grant from SVA.

Being a part of the Chinese avant-garde, Xing is best known for her early photographic work documenting the underground cultural and artistic activities in the mid-to-late 1990s. She was one of the few artists exploring the boundaries of photography and using photography as an art form in late 80s and 90s in China. Fiction, truth, and illusion often play important roles in her works.

Through the camera, she has observed, challenged, and questioned elements of Chinese society. In addition to photography, Xing works with mixed media, video, and multimedia installations to address various issues on humanity, gender identity, and generation gaps. Her work also explores the dislocation between cultural status, conflicts between globalization and traditions, environmental problems created by development, and the urban drama between desire and reality.

Xing is actively engaged in the contemporary art scene and exhibits domestically and internationally in many important venues including the Whitney Art Museum, Metropolitan Art Museum, ICP, Getty Museum, Pompidou Center, TATE Modern, Saatchi Gallery, Victoria and Albert Museum, Boijmans Art Museum, Ullen Center of Contemporary Art, Red Brick Art Museum, 1st Yokohama Triennale and Sydney Biennale 2004, etc. Her works are collected widely by these institutions, and in many notable private collections such as Sigg Collections, UBS Bank, and the French National Art Fund.

With her artistic achievement, Xing's works have been widely published in many important volumes as part of the academic discourse in the international art world, including the latest masterpiece "Great Women Artists" by Phaidon UK.

Xing has also received many awards, including the 2003 Arles International Art Festival award of the Best Publishing Project, the 2008 Netherlands ING Photography Award for the finalists, and the 2018 AAC China Silver Trophy for the Best Artist of the Year. She was also selected for the top 25 "Asian Female Power" by Japan Harper's BAZAAR Art in 2019.